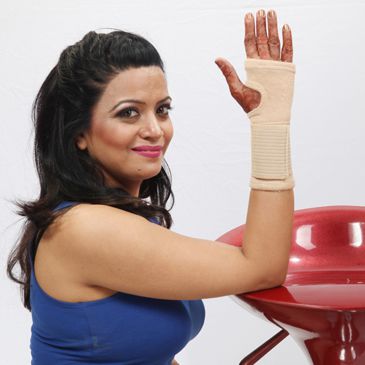 Wrist & Elbow Supports

WS2 Palm Brace With wrist Support
Features
1. Cotton Elastics used for firm compression.
2. Nylone tape pockets provided to hold aluminium strip.
3. Thumb sizeable hole to ensure free movement and better gripping.
4. Velcro Fastenings provided for easy application and removal.
Applications
1. Post operative immobilisation of wrist for fractures, tendon injuries and other conditions.
2. Mobilisation of wrist without restricting movement of fingers and Axilla.
3 .After Bone fracture plating development.
Sizes