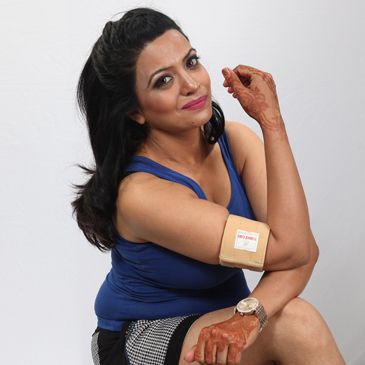 Wrist & Elbow Supports

Weight Cuff
Features
1.Made up of Fabric Material coverings.
2. Double Safety hook and loop velcro closures for easy adjustment and secured fit.
3. Vertically Sewed pockets permit cuff to bend freely to conform to any wrist or ankle contour.
4. The cuff fits firmly and is comfortable to wear and easy to use.
5. Weight cuff will not slip or slide off during most strenuous programme.
Applications
1. Used for exercising weak bones of ankle and wrist.
2. Used to regain the strength of weak muscles.
3. Used sports injuries.
Sizes
1/2 kgs, 1 kgs, 2 kgs, 3 kgs, 4 kgs, 5 kgs