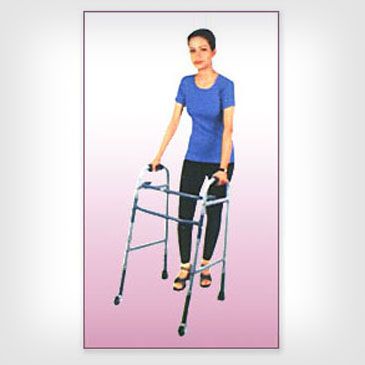 Walking Aids

Adjustable Folding Walker
Features
1.Made of 1" aluminium frame offers sturdy support.
2. Triple powder coated CRC cross bars provides additional strength.
3. Cross brace positioned for over toilet use.
4. Easy release and locking mechanism allows for one hand operation.
5. Height adjustment in one inches increment.
6. Also provided with two front revolving wheels for patients who can not lift walker.
7. High quality non skid rubber tips for firm ground grip.
Applications
1. Ideal Support for old aged people having limited physical strength.
2. Used by accident patients as a walking aid and faster recovery.
Sizes
Universal with adjustable length