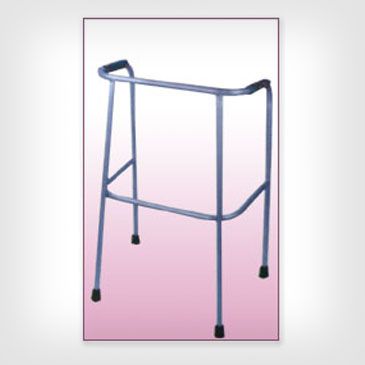 Walking Aids

Walker (Fixed)
Features
1.Made of high quality CRC pipe.
2. Light weight and sturdy for the patients with limited physical strength.
3. Powder Coated, complete with rubber foam grips and non skid rubber bottom tips.
4. Bolted construction for tightening of joints,no rivets to break or loosen.
5. Inside rubber shoe iron ring used to avoid damage to rubber shoe on continuous usage.
Applications
1. Ideal walking aid.
2. Used by leg fractured patients to support walking.
Sizes
Universal with adjustable length