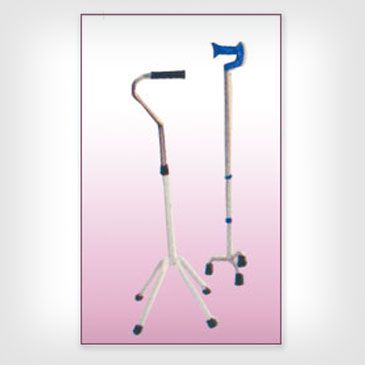 Walking Aids

Aluminium Tripod And Quadripod Sticks
Features
1. Base legs set flat on floor and are equipped with shock absorbing safety cane tips and comfortable hand grip.
2. Legs have less angulation to avoid tripping the user during walking movements.
3. Made of high glossed anodised aluminium with powder coated base.
4. Also available in CRC pipes with powder coating.
5. Pin adjustment for varying lengths.
Applications
1. Tripod and Quadripod Sticks are widely flared for greater balance as weight applied.
Sizes
Universal with adjustable length.