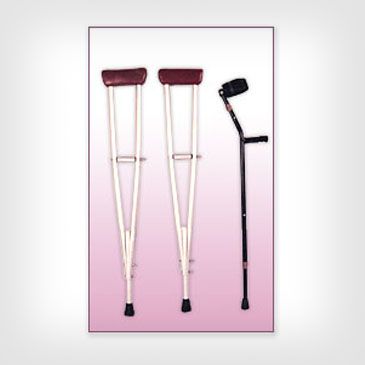 Walking Aids

Aluminium Cructches
Features
1.Made of aluminium.
2. Height adjustable without tools.
3. Comfortable rubber cushioning and hand grip.
4. High quality rubber shoe for firm ground grip and better life.
5. Inside rubber shoe iron ring used to avoid damage to rubber shoe on continuous usage.
Applications
1. Adjustable Crutches with models to cover youth, adult and tall adults ranges.
2. Each pair comes fully assembled, ready to use.
3. The reverse 180 degree cove forms a channel to hold the leg extension in proper supportive alignment.
Sizes
Small, Medium, Large, Extra Large