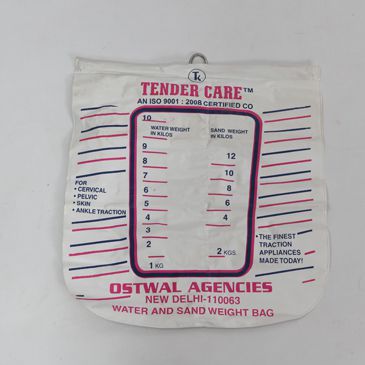 Traction Kits

Skin Traction Kit
Features
1. Skin Traction Kit is used as a below knee traction. The skin traction strips provide maximum aeration to the skin while securely attaching its centre extremity to the spreader.
Applications
1. Apply foam surface to skin upto the knees.
2. Leave loop space at the foot of the leg.
3. Insert spreader inside this loop space.
4. Wrap 'Bandage' on foam strip.
5. Tie cord on spreader nose and pass the cord through the pulley and then tie the weight.
6. Do not exceed more than 3 kgs weight.
Sizes