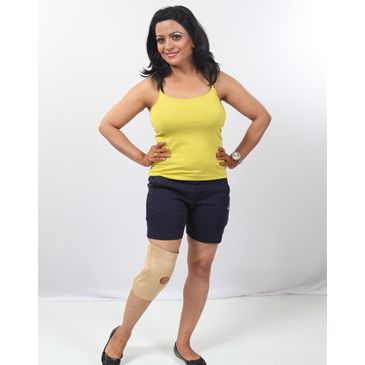 Knee Ankle Supports

KA7 PATELLA KNEE SUPPORT WITH HINGES (ELASTICATED)
Features
1. Made up of durable elastic with heat resistant rubber.
2. Velcro enclosures for variable compression, easy application and removal.
3. Plastic Hinges provided on both lateral sides for extra support and easy flexion.
4. Nylone tape on lateral side to hold the hinges.
Applications
1. To control painful knee movement in case of arthritis.
2. Compression, support,and stability to painful knee due mild sprain, strain and patella injury.
Sizes