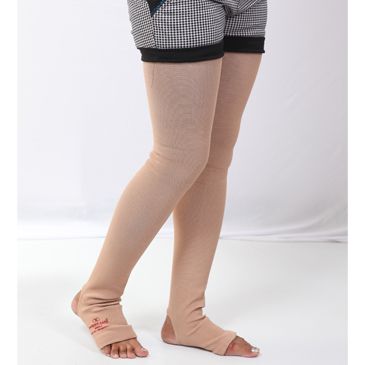 Knee Ankle Supports

KA12 Vericose Vein Stocking (Premium)
Features
1. The fabric is highly breathable, so the stockings are easily tolerated even by sensitive skins.
2. Pleasantly soft to touch due special weaving techniques.
Applications
1.Slight Varicosity.
2. Vericose Vein with slight tendency to bloat.
3. Telangiectasis.
5. Varicosity during and after pregnancy.
6. After Surgical treatment.
7. Mild Lymphedoema.
8. After wearing a cast, in the case of ankle fractures and sprains.