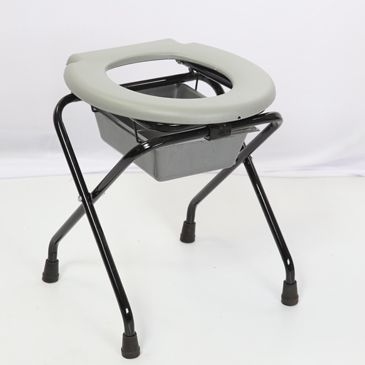 General Aids

Commode (Folding)
Features
1.Made of CRC pipe.
2. Powder coated acting as water proof for the pipe.
3. Light weight and sturdy ideally to be carried anywhere with ease.
4. Quality plastic cover ,to cover when not in use.
Applications
1. Used as bed side toilet sheet.
2. Ideal for Hospital, Nursing home and home use.
3. Easily carried when travelling.
Sizes