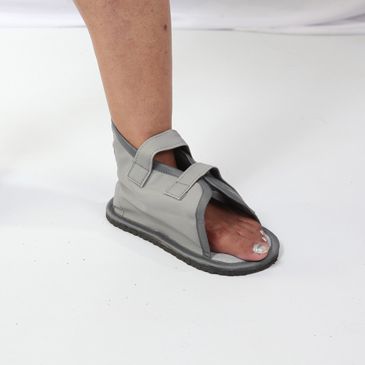 General Aids

Cast Shoe
Features
1. Made up of high quality rexine outerlayered and cotton innerlining.
2. Velcro enclosures for firm grip, easy application and removal.
3. Base made up of Rubber to avoid slipping.
Applications
1. An ideal walking aid for patient whose leg is in plaster.
2. Prevents plaster from chipping, cracking and soiling.
3. Extremely light, tapered sole, not only restores the gait to normal but ensures better balance.
Sizes
Small, Medium, Large, Extra Large