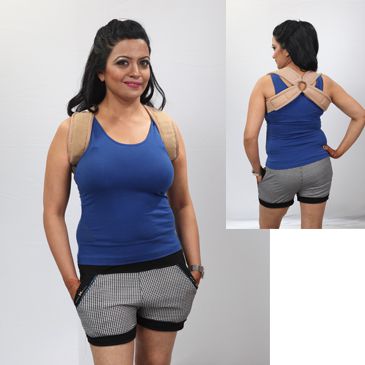 Fracture Aids

FA2 Clavicle Brace (Deluxe)
Features
1.Applied as figure 8 shaped bandages with straps and lock.
2. Made out of hypo-allergenic stockinette padded with Polyurethane Foam.
3. Straps allow a very strong fitting of the brace around the clavicular region for its proper binding.
4. S.R. Lock do not allow the loosening of the brace.
Applications
1.Apply pressure on clavicle bone and hold it together in case of its fracture.
2. Fractures of clavicle bone that do not present severe neurovascular disturbances or require surgery to achieve stabilization.
3. For curing the problem of stooping shoulder and hump back.
Sizes