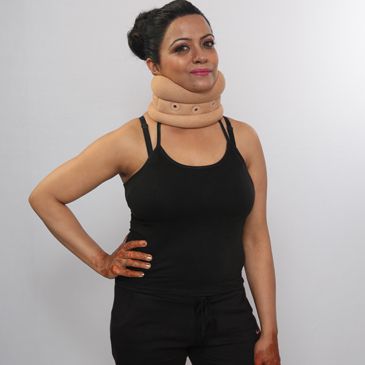 Cervical Aids

Cervical Collar Deluxe
Features
1.Designed to support, immobilize or adjust the neck in the flexion, extension or hyperextension position.
2. High density Polyurethane Foam (P.U.F.) with cotton stockinette covering for comfort.
3. Polythene sheet reinforcement for better immobilization.
4. Ventilation through Eyelet to allow air circulation for comfort.
5. Velcro closures for easy application, removal and adjustment.
Applications
1. For partial/controlled immobilazation in the cervical region.
2. Troticolles (Wryneck)
3. Cervical Neuralgia.
4. Early stages of rheumatic disease of cervical position.
5. Cervical disc disease.
Sizes