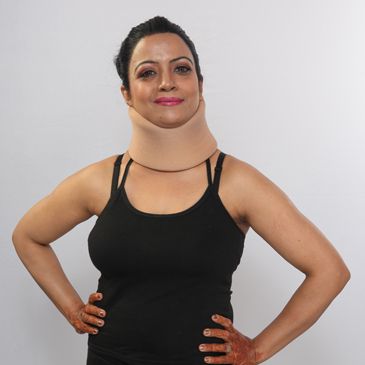 Cervical Aids

Cervical Collar (Boneless)
Features
1.Designed to support, immbobilize or adjust the neck in flexion, extension or hyperextension position.
2. High Density Polyurethane foam with cotton stockinette covering for comfort.
3. Velcro enclosures for easy application, removal and adjustment.
Applications
1. For Partial/controlled immobilisation in cervical region.
2. Cervical Spondylolysis.
3. Cervical Disc Disease.
4. Torticolles
5. Early Rheutmatoid Disease.
6. Minor Ligamentous or Muscular injuries, Neck Sprains or Stiff Neck.
Sizes