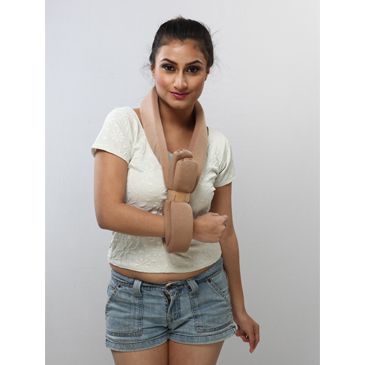 Cervical Aids

Cuff N Collar
Features
1. Polyurethane Foam with cotton stockinette covering.
2. Velcro fastening for easy application and removal.
3. Washable.
Applications
1. Can be used as post fracture Arm Sling. As a balanced arm sling.
2. Provide effective support at the wrist and elbow without obscuring the limb under treatment or applying any force to injured side.
3. Provides comfort to arm without additional padding.
Sizes