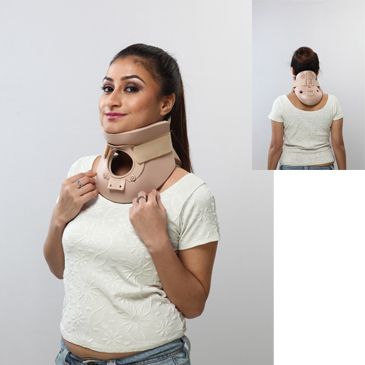 Cervical Aids

Philedelphia Collar
Features
1.Two pieces semi rigid collar, Velcro encloures made of EVA sheet.
2. Rigid plastic reinforcement in both pieces with tracel opening.
3. No metal parts, X-ray can be taken easily.
4. Shaped for complete immobilization of cervical region.
Applications
1.Cervical disc diseases.
2. Cervical Spondylosis.
3. Early rheumatoid diseases of cervical region.
4. Stabilisation or hyperextension of cervical region.
Sizes