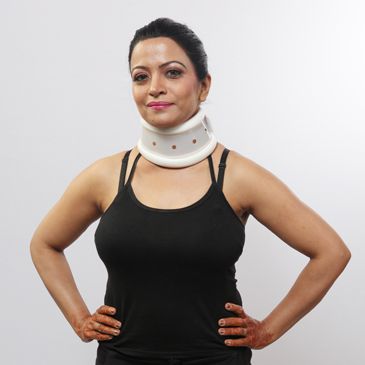 Cervical Aids

Hard Cervical Collar
Features
1. Made up of low density Polyethelene sheet
2. Non Toxic
3. Washable
4. Velcro for infinite adjustment and fastening.
5. Banian Foam Padding for comfort.
6. Ventilation through holes to allow air circulation for comfort.
Applications
1.Cervical Spondylolysis.
2. Cervical Disc Disease.
3. Torticolles
4. Stabilization or hyperextention of Cervical Region.
5. Vertebo basicular insufficiency.
6. Treatment of Whiplash injuries.
7. Early Rheutmatoid Disease.
Sizes