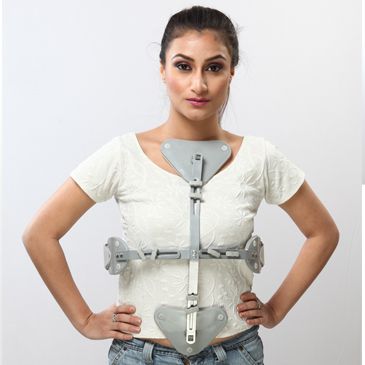 Back Supports

Hyper Extension Brace or A.S.H. Brace
Features
1. Made up of Aluminium, one size fits all. Tighten screws firmly after sliding to the required position and then fasten side straps at the back.
Applications
1. The support straightens and support lumbar region, stimulates body own muscle power.
2. When optimally fitted the support eases patients pain and improves mobility.
3. The back pain principal makes putting the brace on easy.
4. No obstruction to thoratic or abdominal breathing and no restriction to shoulders and arms movement.
Sizes