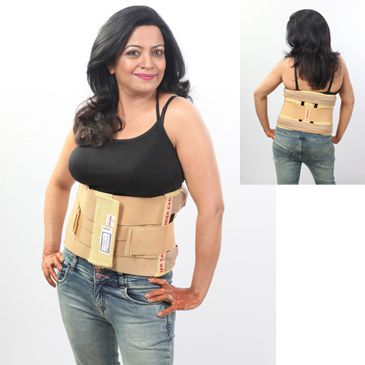 Back Supports

Eco Frame Belt
Features
1. Made up of Cotton Fabric with elasticated support.
2. Flexible metal frame at the back for support.
3. Velcro enclosures for better fitting and giving varied compression.
4. Extra elastic from back to provide extra compression.
Applications
1. Provides support to lower back injuries.
2. Provides maximum support to mid and lower back without restricting the normal movement.
3. Removable metal frame at back for extra support.
4. Breathable elastic and foam padding for comfort.

Sizes
Small, Medium, Large, Extra Large, XXL, XXXL