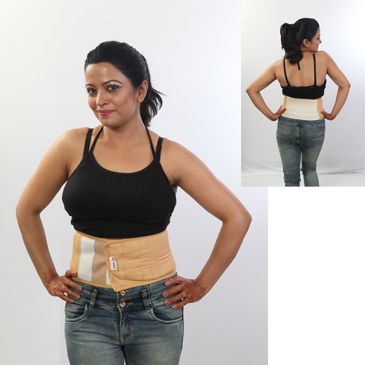 Abdominal Support

AS1 Abdominal Support 6" (Deluxe)
Features
1.Made of durable cotton fabric with sturdy elastic for contour and anterior compression over abdomen.
2. Velcro closures provide close contour fitting around the waist, its easy application, adjustment and removal.
Applications
1. Post operative conditions of abdomen.
2. Post delivery cases, Umbilical and Ventral Hernia.
3. As a Tummy Trimmer.
Sizes
Small, Medium, Large, Extra Large, XXL, XXXL